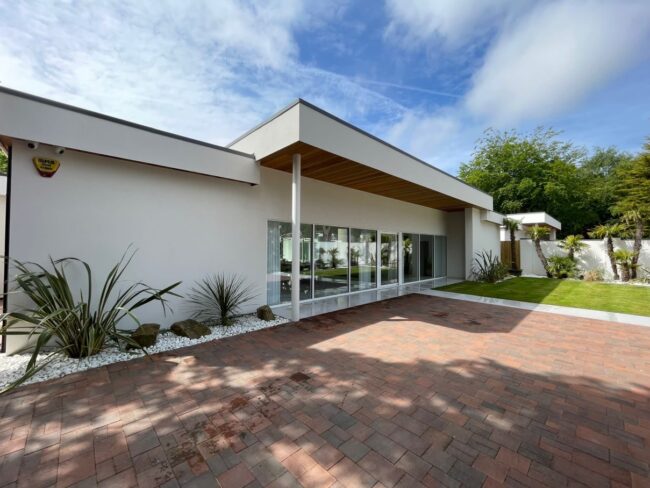 This stunning detached villa is a perfect tribute to the mid-century American architecture of the 1950's. Its sleek lines, simple shapes and generous use of glass create an elegant and timeless aesthetic that is sure to impress.
Outside the villa boasts an impressive outdoor swimming pool that is perfect for taking a refreshing dip. The pool area is surrounded by a spacious patio ideal for lounging with a carefully designed landscape to include pine and palm trees creating a peaceful oasis.
Overall, this stunning property offers the perfect blend of style, comfort and luxury, the spacious open plan design, modern amenities and elegant outdoor spaces make it the perfect retreat for those looking to relax and unwind in style.